Profile

this is the way the world ends, not with a bang, but a whimper
This journal should be viewed with discretion.
Free Account
Created on 2010-09-15 08:22:33 (#632866), last updated 2017-04-17 (22 weeks ago)
8,477 comments received, 1 comment posted
1,287 Journal Entries, 283 Tags, 10 Memories, 15 Icons

About
| | |
| --- | --- |
| Name: | mlekopijca |
| Birthdate: | Feb 3 |
| Location: | Poland |
| | |

Mini Bio
Stylesheet by
palebird
Header by me
❝
We have not touched the stars,
nor are we forgiven, which brings us back
to the hero's shoulders and the gentleness that comes,
not from the absence of violence, but despite
the abundance of it.

fandoms

torchwood, dark angel, doctor who, firefly, generation kill, inception, terminator: the sarah connor chronicles, supernatural (first three seasons), lost, battlestar galactica, buffy the vampire slayer, true blood, how i met your mother, leverage, legend of the seeker, the vampire diaries, dead like me, motu, bmfm, avatar: the last airbender, the legend of korra, the chronicles of narnia, the dark tower, star wars, hawaii five-0, game of thrones, marvel universe, cowboy bebop, mass effect, teen wolf, dragon age, black sails, agent carter, brooklyn nine nine, sense8, the last of us, jane the virgin, outlander, orange is the new black, jessica jones, agent carter, pretty little liars, sailor moon, the crown, misfits, izombie, 3%, miss fisher's murder mysteries, dishonored

characters

ianto jones, walt hasser, ray person, donna noble, rory williams, john connor, arthur, wash, alec mcdowell, biggs, cuthbert allgood, parker, danny williams, alaric saltzman, obi-wan kenobi, padme naberrie amidala, sokka, james potter, gohan son, throttle, danny williams, robb stark, steve rogers, garrus vakarian, female commander shepard, zevran arainai, susan pevensie, peggy carter, rei hino, phryne fisher, corvo attano, rosa diaz, gina linetti, carver hawke, captain flint, women of black sails, queen anora
pairings

jack/ianto, ray/walt, arthur/eames, gohan/videl, alec/biggs, wash/zoe, sam/jo, sokka/suki, amy/rory, obi-wan/padme, barney/robin, parker/eliot, john/cameron, buffy/spike, alaric/damon, cara/kahlan, carbine/throttle, adam/teela, charlie/claire, sam/kara, steve/danno, steve/tony, fem!shepard/garrus, joker/edi, korra/asami, phryne/jack, amanita/nomi, anora/alistair, zevran/f!cousland, jane/michael,

❞

credit

Support love.

made by
carmendove

lost_pl
by
le_mru
multifandom_pl
by
dark_vanessa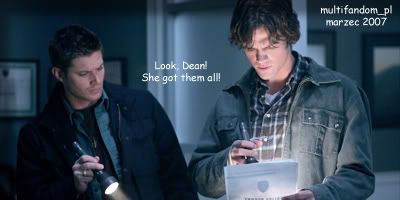 multifandom_pl
by
pellamerethiel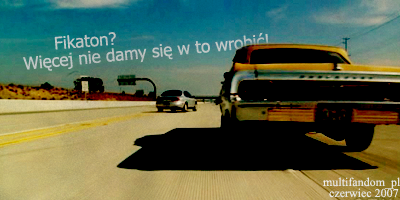 multifandom_pl
by
nashirah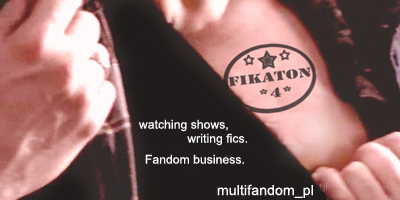 multifandom_pl
by
kubis
multifandom_pl
by
girlupnorth

Niektórzy piszą siedem tekstów w siedmiu fandomach w siedem dni. Niektórzy robią to więcej niż raz.

multifandom_pl
by me:
mlekopijca
multifandom_pl
by me:
mlekopijca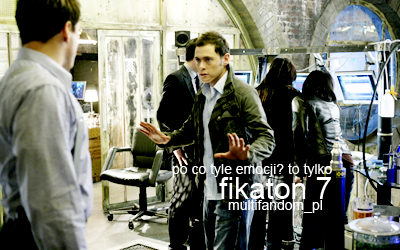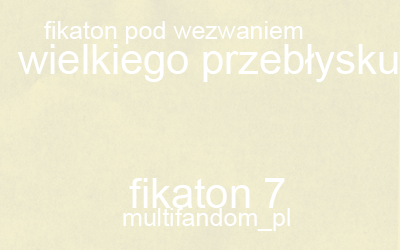 multifandom_pl
by:
noelia_g

Literki bolą

multifandom_pl
by
malenstwo
multifandom_pl
by
lunatics_word

People
[View Entries]

Communities
[View entries]

Member Of (2):

Subscriptions (4):

Administrator Of (1):

Feeds
[View Entries]

Subscriptions (0)

Linking
To link to this user, copy this code:
On Dreamwidth:
Elsewhere: